We are passionate about creating awareness in our community. We want to reach out to Veterans and First Responders who suffer from Post Traumatic Stresss Disorder and Depression. We aim to bring them back to a place of hope for their future, healing for their lives – as well as the lives of their families, and we want to see them find new purpose. See some of our Media releases and feel free to share hope with those you know who are in need.



HELPFUL VETERAN FAMILY RESOURCES
Take at a look at this Veteran Family Toolkit designed to encourage military families. Please share with others in need.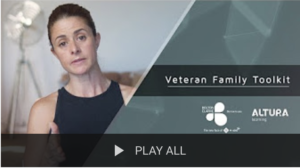 Andy's story shared by Life.Church
Andy & Zoe share their story with Destination Happiness



ARTICLES FROM PTSD RESURRECTED AND OUR SUPPORT NETWORK